---
---
Welcome to Synchronic Web:
Dungeons & Dragons - Comic Book Collector's Guide!



You're visitor
. since 2005-20-08

This site will list and show every cover of Dungeons & Dragons -related comic books released. Many of their stories were adapted from the Dragonlance, Forgotten Realms etc. novels. If you notice any information or covers missing from these pages, wrong info, or just want to give me feedback, please send me e-mail.


---
Please also check my other sites:



UPDATES:

2005-21-08 www.dragoncomics.tk is opened [old address, expired - new one is www.jukkaeronen.com/web/dnd-comics ]
Currently featuring almost all TSR-comics and their covers. Other comic pages are under construction.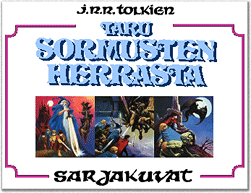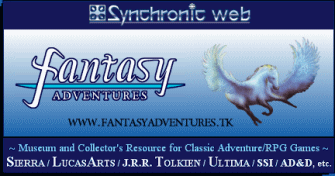 ---
TSR (DC COMICS / MARVEL / INTERPLAY):


COMIC BOOK MAGAZINES:

Series
Publisher, Year
# of Issues
(DC/TSR, 1988-1991)
36 issues + Annual #1
(DC/TSR, 1988-1991)
34 issues + Annual #1
(DC/TSR, 1989-91)
25 issues + Annual #1
(DC/TSR, 1989)
10 issues
(DC/TSR, 1990-91)
15 issues
(DC/TSR, 1990)
1 issue
(DC/TSR, 1991)
3 issues
(Marvel/TSR, 1994)
1 issue
(TSR, 1996)
1 issue
(TSR, 1996)
1 issue
(TSR, 1996)
1 issue
(TSR)
only on-line release
(Interplay/TSR, 1998)
1 issue

BOOKS:

(TSR/DC, 1987-90)
5 books
(TSR, 1987)
1 book
Fineous Fingers Collection
(TSR, 19??)
1 book


DEVIL'S DUE PUBLISHING:
Dragonlance: Chronicles
(DDP, 2005-06)
8 issues
Dragonlance: The Legend of Huma
(DBPro/DDP, 2001)
8 issues
Forgotten Realms: R.A. Salvatore - Exile
(DDP, 2005)
3 issues
Forgotten Realms: R.A. Salvatore - Home Land
(DDP, 2005)
3 issues
Forgotten Realms: R.A. Salvatore - Home Land
(DDP, 2005)
3 issues, alternative B-covers
Forgotten Realms: R.A. Salvatore - Home Land
(2005 Convention Exclusive)
(DDP, 2005)
1 issue, alternative C-cover


KENZER AND COMPANY / AEG:
Dungeons & Dragons: In the Shadow of Dragons
(Kenzer, 2001)
8 issues
Dungeons & Dragons: Tempest's Gate
(Kenzer, 2001-02)
4 issues
Dungeons & Dragons: Black & White
(Kenzer, 2002-03)
6 issues
Dungeons & Dragons: Where Shadows Fall
(Kenzer, 2002)
5 issues
Knights of the Dinner Table
(AEG)
4 issues
Knights of the Dinner Table, #5-
(Kenzer)
?? issues
Knights of the Dinner Table: Bundle of Trouble, #1-
(Kenzer)
?? issues
Knights of the Dinner Table: Hackmasters of Evernight, #1-
(Kenzer)
?? issues
Knights of the Dinner Table: Illustrated, #1-
(Kenzer)
?? issues
Knights of the Dinner Table: Tales From the Vault, #1-
(Kenzer)
?? issues


OTHER:
Dork Tower
(Corsair)
8 issues
Dork Tower, #9-
(Dork Storm Press)
?? issues
Forgotten Realms: The Forbidden Sands of Anauroch
(21st Century/Wizards of the Coast, 2000)
2 issues
Nodwick
(Henchman Publishing)
3 issues
Nodwick, #4-
(Dork Storm Press)
?? issues
What's New? Collection, #1-#2
(Palliard Press)
2 issues
What's New? Collection, #3
(Studio Foglio)
1 issue
Yamara Collection
(Steve Jackson Games)
1 issue